May Update
Just got back from the Fort St John & District Dog ShowI am still grinning from ear to ear with pride.
We are so proud of our Canadian Eskimo Boy.. CKC Champion Savik
He won 2 GROUP Placements.. a Group 4th, then a Group 3rd.. so he is climbing the ladder I was so proud I almost burst with happiness. It was a tough line up of very excellent dogs.
Here he is: Judge Margaret Jones from BC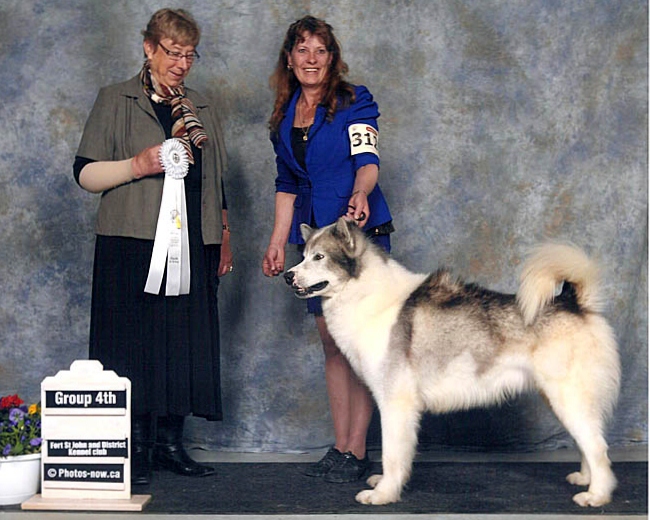 Then his Group 3rd… with judge Avery Gaudin from Ontario.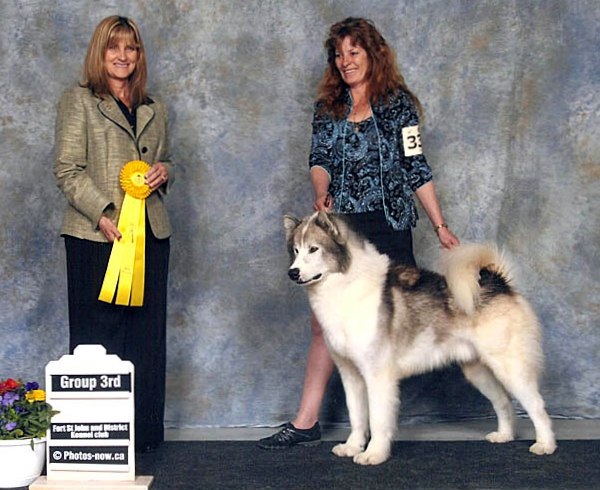 We are also happy to report we have now Championed our other 2 Siberian kids.
Here is CKC Champion Varlas Wolfwalkers Heaven Cent…who was finished by daughter Caroline ( Sissy) in Winnipeg.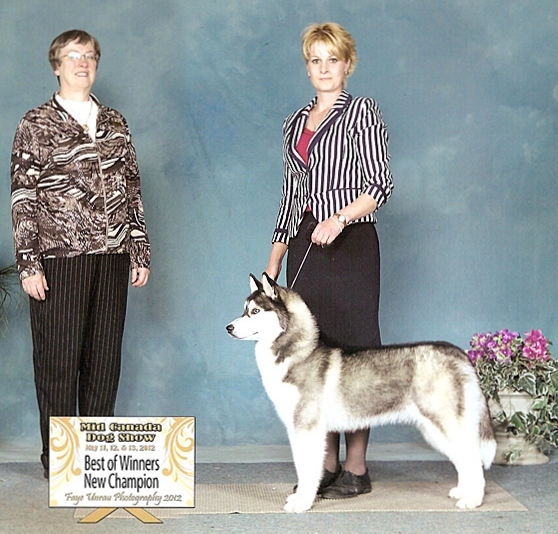 And our CKC Champion Wolfwalkers Raisealittle Hell.. ( Trooper) ( 8 months old). Special thanks to a JR Handler.. Ali, who showed Trooper with such wonderful ability.

We also finished & Championed our Malamute boy Arcticice My Mythic Askhim. He is just 8 months old.
His first major win in Burns Lake..Best of Breed, Best of Winners & Best Puppy in Breed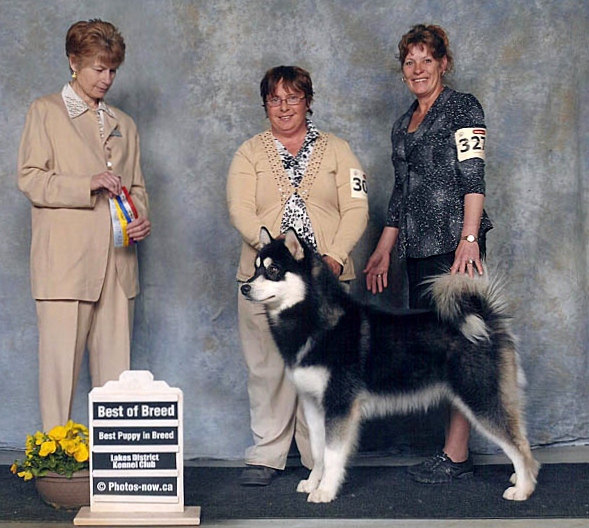 Then Best of Breed, Best of Winners & Best Puppy in Taylor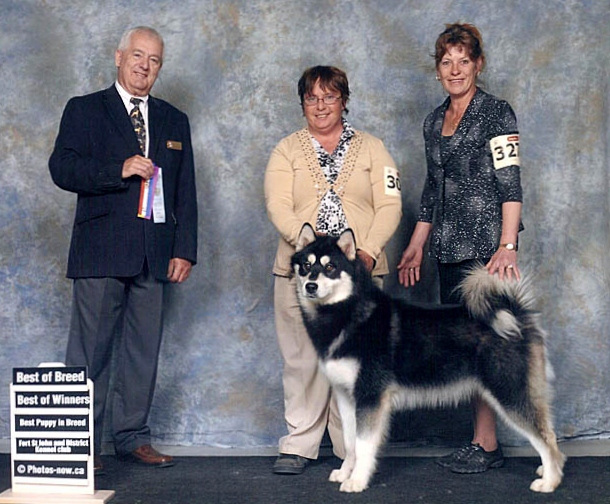 New CHAMPION PHOTO…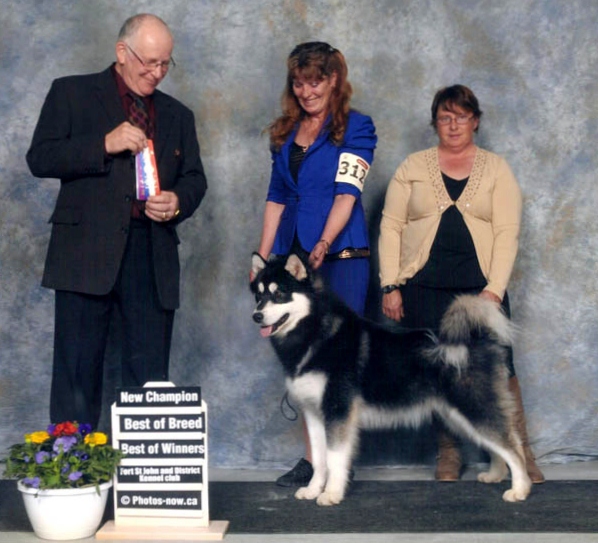 Here is Malamute: Arcticice Mythic Aurora from Burns Lake with her first major win at just 10 months old.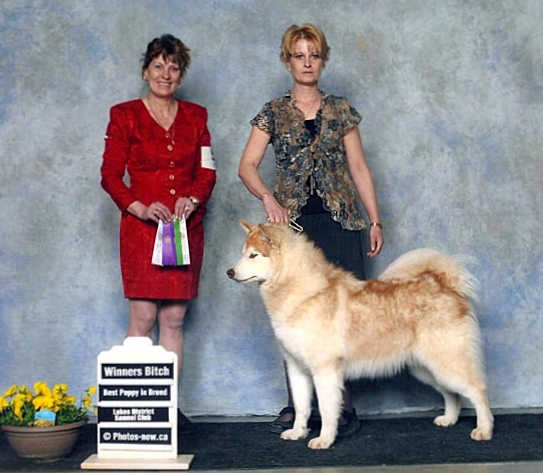 ***************************************************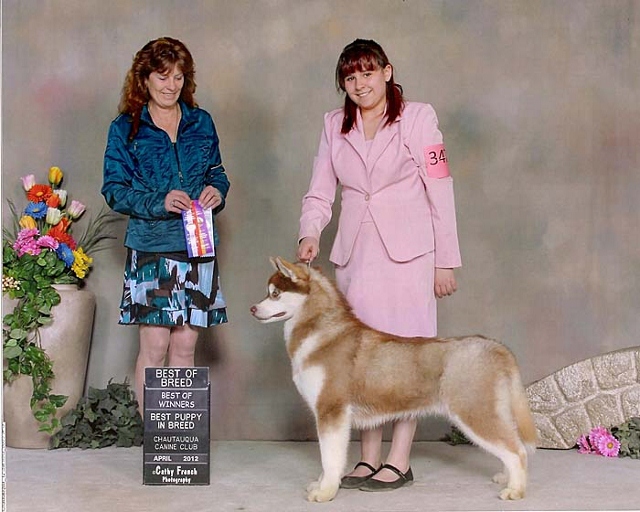 Wolfwalkers Raisealittle Hell (Trooper) won Best of winners, Best of Breed, Best Puppy for a total of 8 points.
Does he ever look like his daddy CH. Arcticsun Wolfwalker Attitude …TUDE!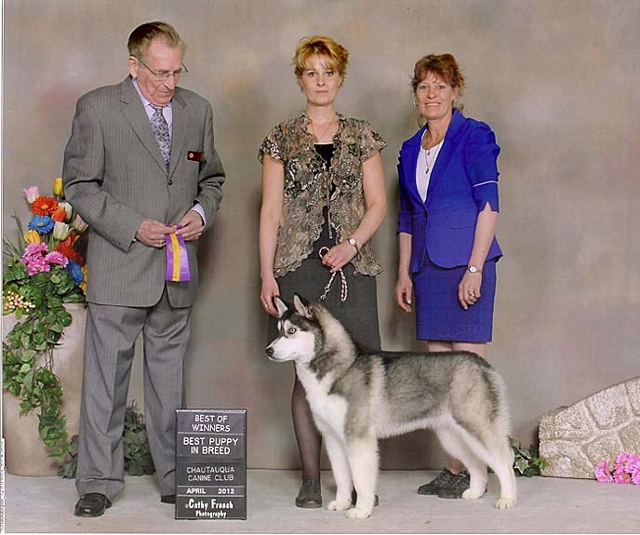 Varlas Wolfwalkers Heaven Cent- actually won her full 10 points, but had 1 point taken back due to another dog being excused… wah!
She was awarded 2 Best of Winners & 1 Best of Breed and Best Puppy so she is now sitting on nine points!